Spray-on Bedliners
With over 20 years of experience, Line-X Cambridge is your trusted truck protector.
The Line-X Difference
LINE-X® Spray-On Bedliners provide unmatched protection for your vehicle with the toughest, boldest, and most durable bedliners on the market. Expertly sprayed by highly trained technicians, you can rest assured it's been done right. We're so confident in LINE-X quality that we back our bedliners with a lifetime warranty, giving you complete peace of mind. LINE-X bedliners are designed to meet the needs of every truck owner, whether you're a farmer, hunter, contractor, or weekend warrior.
Lifetime warranty
Resists staining from harsh chemicals
Prevents leaks, rust & corrosion
No cracking, bubbling, or peeling
Permanent bond
Environmentally friendly, VOC-free
Custom color options
Sound-dampening
Impact-absorbing
Awe-inspiring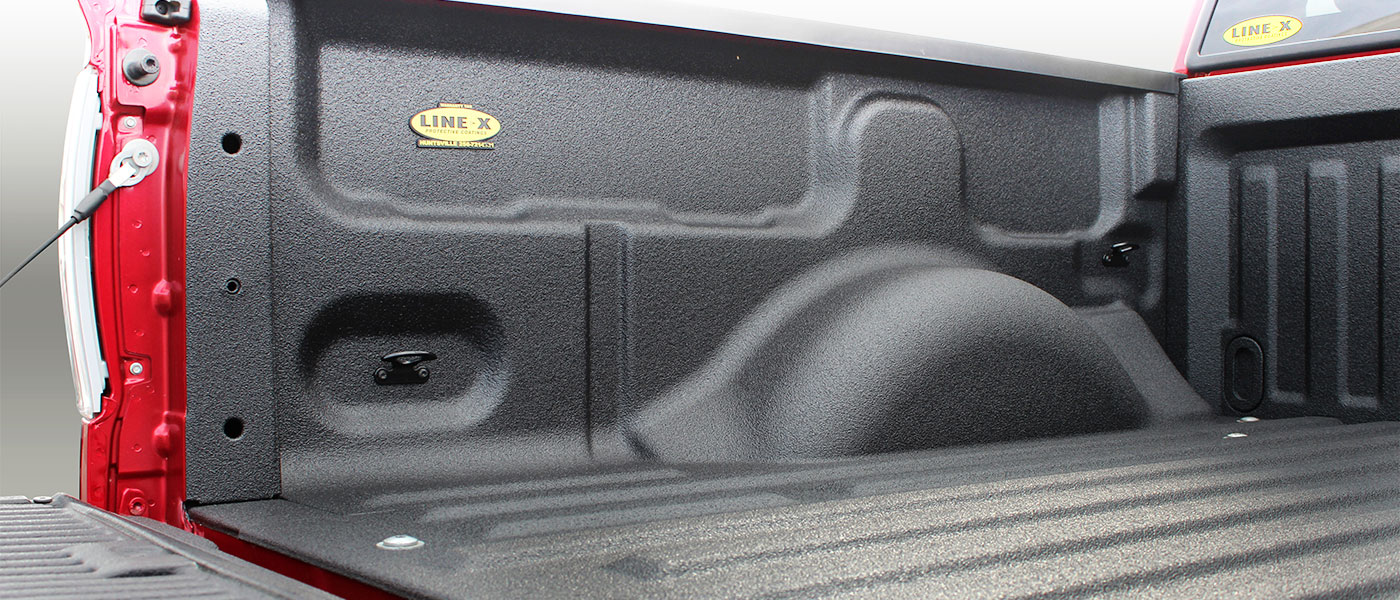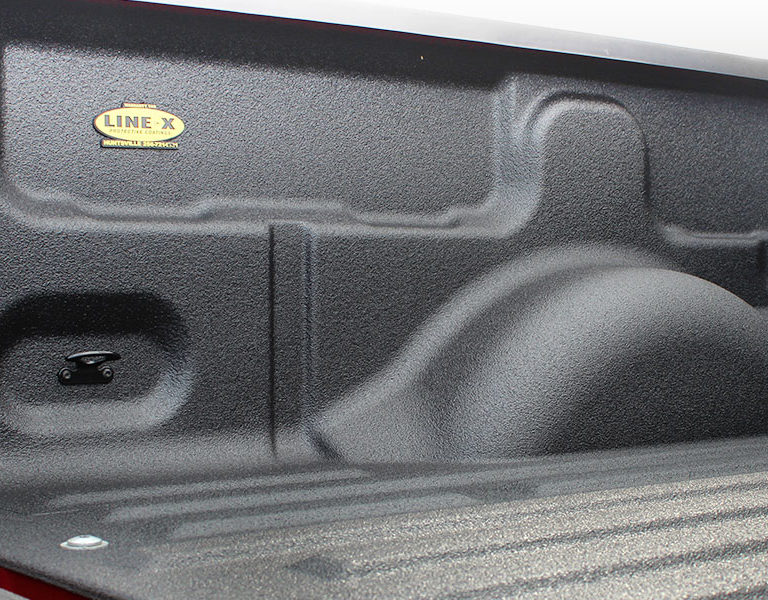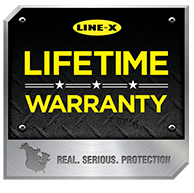 PROTECTION YOU CAN COUNT ON.
BACKED BY A LIFETIME WARRANTY
You rely on your truck, so it's important that you can rely on LINE-X to protect it. That's why LINE-X is guaranteed not to crack, bubble, or flake. As long as you own your truck, we've got you covered. In the unlikely event damage occurs that's not covered by the warranty, LINE-X can still be seamlessly repaired at your nearest location.
OUR PROVEN FORMULA
At LINE-X®, we know your truck is much more than a vehicle to you. It can be your workhorse or your plaything. Either way, it deserves serious protection every way you use it. That's why the name LINE-X has become synonymous with toughness. For 20 years our LINE-X STANDARD Spray-On Bedliner has been trusted to protect millions of trucks worldwide. When you're looking for durability, function, and peace of mind, LINE-X's proven formula is what you need.
RESISTS STAINING FROM HARSH CHEMICALS
PREVENTS LEAKS, RUST, AND CORROSION
NO CRACKING, BUBBLING, OR PEELING — GUARANTEED
ENVIRONMENTALLY FRIENDLY — VOC-FREE
SOUND-DAMPENING, IMPACT-ABSORBING, AWE-INSPIRING
LIFETIME WARRANTY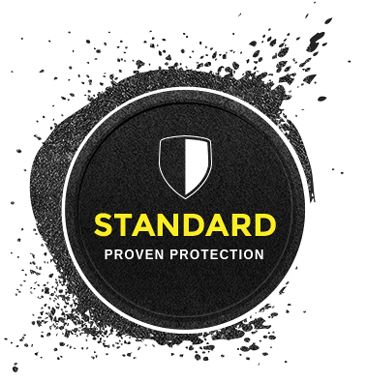 BRAND NEW FOR LIFE
LINE-X® PREMIUM couples the abrasion and impact protection you already trust with our STANDARD formula with the UV protection a bedliner needs to stay new-looking forever. While your vehicle ages, LINE-X PREMIUM safeguards your truck bed from solar burnout and fading. At least one part of your truck will never look worn out.
DEFENDS AGAINST DAMAGING UV RAYS
FADE RESISTANT
LONG-LASTING LUSTER
EASY TO CLEAN
RESISTS STAINING FROM HARSH CHEMICALS
PREVENTS LEAKS, RUST, AND CORROSION
NO CRACKING, BUBBLING, OR PEELING — GUARANTEED
ENVIRONMENTALLY FRIENDLY — VOC-FREE
SOUND-DAMPENING, IMPACT-ABSORBING
LIFETIME WARRANTY